Face to Face – the Scottish Dimension
June 26, 2020 7:00 PM - 8:00 PM
Face to Face - the Scottish Dimension
7.00pm - 8.00pm Friday 26th June
Speakers: Christine Jardine MP and Sheila Ritchie (Convener of Scottish Party)
Chair: Jane Brophy, Co-Chair: Steve Bolter
Moderators: Diana Catton and Geoff Harvey
Environmental Concerns from the Scottish Perspective
Tonight's guest speakers are examining environmental and green concerns that specifically affect the Scottish people
and discuss the approaches and solutions necessary to address them (see topics below).
Our Guest Speakers
Christine Jardine MP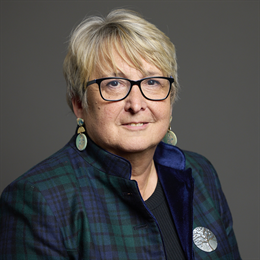 Christine Jardine is the Liberal Democrat MP for Edinburgh West, and has been an MP continuously since 8 June 2017. She currently undertakes the roles of Liberal Democrat Spokesperson (Home Affairs), and Liberal Democrat Spokesperson (Women and Equalities).
Sheila Richie
Sheila E. Ritchie is a Convener of the Scottish Liberal democrats, and a member of the Scottish Advisory Committee for the RSPB (and former council member of the RSPB), who served as a Member of the European Parliament for Scotland from 2019 to 2020
A retired solicitor, Sheila was a Scottish Government appointee to the European Economic and Social Committee from 2000 to 2003 and formerly the Leader of Gordon District Council. She is a Trustee of the sustainable land development non-profit, The Macaulay Development Trust.
Topics include:
Examining the "Oil & Gas jobs" vs Carbon issue
Given that Scotland has a disportionate amount of the UK's natural envionmental capital,
how do we protect it and where can we step up in places where the SNP have not
Investing in renewable initiatives in North East Scotland and elsewhere.
If the UK crashes out of the EU without a deal, what implications does that have
for environmental protections/ agriculture and other key issues in Scotland?
What does this mean for Scottish independence - will there be a Scottish application to quickly re-join the EU?
What can we do to ensure there is enough green-based industry to support the the Scottish economy
as their reliance on fossil fuels decreases and the income from Scottish oilfields becomes unreliable?
How do we ensure that the supply chain converts from supplying oil and gas to supplying renewables.
---