When We Build Cycle Paths, the Cyclists Will Come
June 3, 2020 5:42 PM
By Sanne Dijkstra-Downie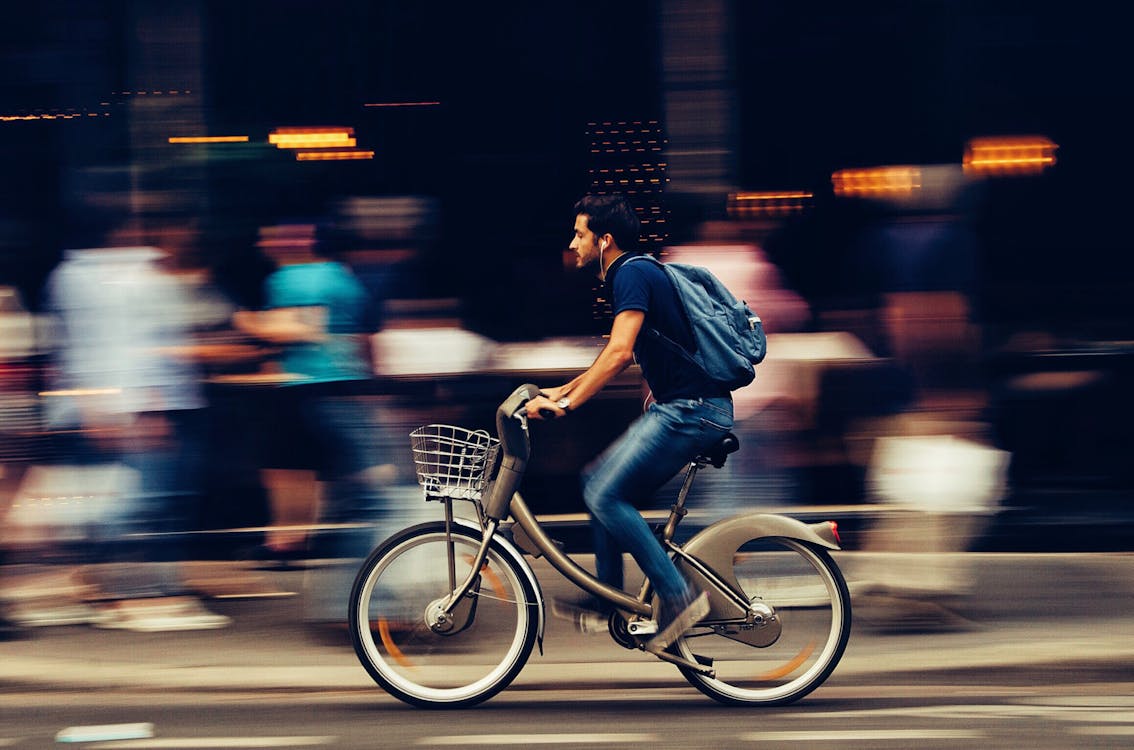 When I first moved to the UK from Holland almost eighteen years ago, someone told me I had to use the bus lane as a cyclist - I laughed. Then I realised they were serious.
Over the past few weeks, this country has seen a massive increase in cyclists on the roads - young and old, fast and wobbly. With fewer cars around, many - often tentatively - have given cycling a go for the first time. Bike shops are doing a roaring trade.
As more and more bikes are taking to the street, it has become blatantly obvious that the cycling infrastructure in this country is shockingly inadequate. Some councils are putting in place temporary measures to make it easier for cyclists and pedestrians to exist without getting in each other's space. Some are even committing funding for longer-term improvements. But it's little, it's slow, and it's massively overdue.
I know I'm spoilt. I grew up in a country where there are more bikes than people. Where cycling is part of the national psyche and where the cycling infrastructure is the envy of the world. But it wasn't always that way. In the 1960s and 1970s, increasing numbers of road fatalities led to civil activist campaigns with titles like 'Stop Child Murder'. Coupled with the 1973 oil crisis and car-free Sundays, these campaigns gradually fed the political will that led to far-reaching improvements in cycling infrastructure over several decades.
Although in Holland bikes were never truly marginalised, the improved infrastructure had a massive impact on cycling uptake. It is now an every-day mode of transportation for people of all ages, carried out in normal clothing on bikes that are functional and often laden with shopping and children. Virtually every motorist is also a cyclist, and knows how to look out for them. And thanks to well-designed, segregated lanes that are still integrated as part of the wider transportation infrastructure, it is safe.
And to me, this combination of segregation and integration is key. Where I live in Edinburgh, a network of old railway lines was converted to shared cycling and pedestrian paths some years ago. Although in theory that sounds lovely (and certainly has its advantages) there are several issues. First of all, and especially in times of social distancing, there is simply not enough space for both pedestrians and cyclists to maintain their distance. This is not helped by the inherent speed differential between people on foot and people on wheels, and causes a lot of frustration. Secondly, the network is limited and doesn't go near the centre of town where most people work, nor does it really link up with other cycle paths. This means its functional use is limited.
But finally, and often overlooked, is the fact that most women simply don't feel safe at night on cycle paths that are secluded and separated from other roads and houses. Essentially, this type of provision excludes half of the population for significant parts of the day. To me it is absolutely key that cycling infrastructure is accessible and safe for all to use. We should therefore be aiming for a true network of segregated cycling lanes that exist alongside other forms of transport, linking up places where people actually want to go.
In Holland, it took two crises (oil and road deaths) for the political will to emerge to deliver systemic improvements. Perhaps today's equivalent, the perfect storm of global pandemic and climate emergency, will finally wake up those in charge of transport infrastructure across our local and national governments and help deliver the change we need. When we build cycle paths, the cyclists will come.
---
Please comment on our facebook page at:
https://www.facebook.com/greenlibdems/posts/4220368794647645